ePortfolio Badging
Although a diploma provides some insight into an individual's abilities, it does not provide detailed insight into what that individual knows and can do. A digital badge can provide greater understanding of an individual's knowledge, skills, and attitudes. When combined in a pathway, students can showcase what they have achieved and how they get there.
Digital badges are also new pathways to learning by connecting students to learning opportunities. In a rapidly changing society, digital badges are credentials awarded to individuals that publicly certify achievement. It provides an indicator of accomplishment, skill, or interest in a learning environment.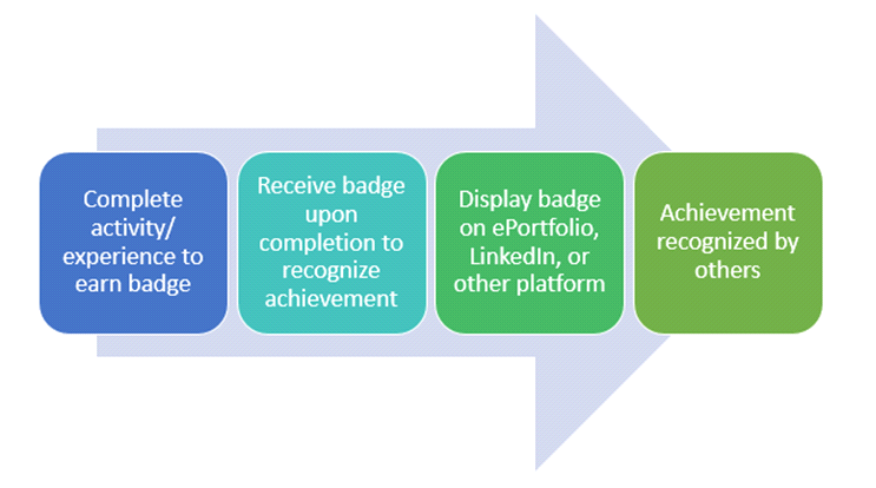 Types of badges: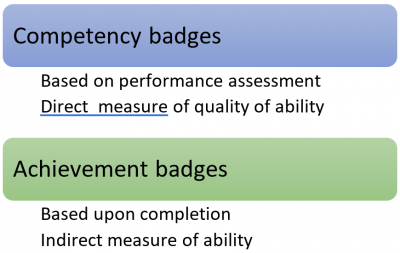 Tips for badging:
Define the learning outcome(s) and competencies associated with the badge; make these outcomes and competencies transparent so students appreciate what they learned and so potential employers understand what a graduate's abilities are;
Issue the badge for competency or skill, rather than for achieving a specific grade;
Create levels of competence so students can stack badges;
Utilize the ePortfolio system to distribute badges so students can take badges with them after graduation; Portfolium offers direct deposit of badges to a student's ePortfolio;
Provide badges for co-curricular activities, in addition to curricular;
Create badges that are interesting and of value to the student;
Ensure badge language is understandable to students;
Create badges that can be earned with a reasonable amount of effort;
Link badges to 21st century skills or NACE outcomes; and
Consider the depth of knowledge necessary for the badge (consider Bloom's taxonomy levels: remembering, understanding, applying, analyzing, evaluating, and creating).