 UConn Educational Technologies
Dedicated to the support and advancement of best practices in teaching and learning at the University of Connecticut.
Technologies to Enhance Teaching and Learning at UConn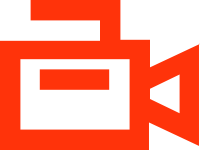 Video Conferencing
Use a variety of video conferencing tools to meet with your students.
Recording Technologies
Use technologies such as Kaltura and the Lightboard room to create and share videos.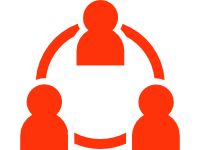 Collaboration & Engagement
Use a variety of tools to engage students in the classroom and outside it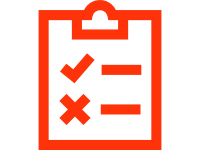 Testing & Assessment
UConn offers a variety of testing and assessment solutions to better enhance
your teaching.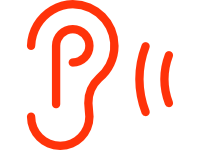 Accessibility
UConn is committed to providing an accessible digital environment for everyone.
Upgraded Version of HuskyCT Coming Summer 2022

UConn has introduced the new version of Blackboard into our HuskyCT platform, and instructors will be able to begin using it in Summer 2022. Blackboard calls the new product "Blackboard Learn Ultra," although UConn will continue to refer to it as HuskyCT.
Courses will not switch to the upgraded version automatically. For Summer 2022 and Fall 2022, only those instructors who choose the new version will have their courses switched over. Workshops and more information will be offered through CETL-Educational Technologies throughout Summer 2022 and into Fall 2022.
As we begin to roll out the new version of HuskyCT, we anticipate that it will appeal primarily to new users of HuskyCT, instructors who want a pared-down, more intuitive system, and courses with relatively uncomplicated course designs. Blackboard Learn Ultra is designed such that course sites are easier for instructors to build and for students to navigate, but some users may find the overall course layout is less customizable. In the early semesters of transitioning to the upgraded version, instructors of courses that rely on custom visual layouts and designs may choose to stick with "old" HuskyCT, aka Blackboard Learn Original.
If you'd like to learn more about upgrades to HuskyCT, keep an eye on this page and the Daily Digest, attend a HuskyCT workshop, or contact the CETL-EdTech office.
Migrating Collaborate Recordings to Kaltura
Since the beginning of the pandemic, UConn has surpassed its Collaborate storage quota (used over double the allotted storage) and need to better manage space.
Our immediate approach to address this issue is to reduce the number of files stored on Collaborate. The ITS-HuskyCT team has moved all recordings that were created in 2020 to Kaltura. You will be able to find the transferred recordings in HuskyCT or Kaltura. You can search for them with the following tags: CourseID, Course name, Group name (if applicable) and the word "Collaborate". The instructor is assigned as the owner. If the course has multiple instructors, ownership is assigned to the instructor whose NetID is first in alphabetical order. You can request changes to ownership or have files removed from your account by completing the "Ownership Changes Form". Please note that any recording not played in Kaltura for four years will be deleted automatically.
You also have the option to download any of your recordings and their chat history locally. You need to download these files by February 13, 2022. On Monday, February 14, 2022, all 2020 recordings will be deleted from the Collaborate server.
As a long-term approach to remaining below the quota, we will begin deleting recordings biannually, starting the Spring 2022 semester. All recordings older than 120 days will be deleted on June 1st and November 1st every year without prior notice. Instructors should download their Collaborate recordings before these dates. You can manually upload these recordings to Kaltura after downloading them from Collaborate and share the recording with others, if needed.
Thank you for your understanding. If you have any questions, please email huskyct@uconn.edu.
New Gradescope Integration
Gradescope is a feedback and assessment tool that reduces some of the difficulties and time associated with grading exams, homework, and other assignments. It is widely used for delivering assessments remotely and enables instructors and graders to provide better and more timely feedback, resulting in improved learning outcomes. UConn now has a Gradescope license and the platform is integrated with HuskyCT. For more information, visit our Gradescope info page.
What's New in Webex
HuskyCT instructors can now integrate Webex directly into their course page, allowing instructors to create/begin scheduled meetings, list class recordings, and facilitate office hours directly through HuskyCT. Also, instructors can now pre-assign breakout session groups. Users in breakout sessions will also be able to move between breakout sessions without the instructor manually moving them, leading to increased flexibility with larger discussion sections. The hand-raising feature in Webex has moved to the emoji section for mobile users. In addition to hand-raising, users will now be able to use thumbs up/down and clapping emojis along with other seasonal emojis. Finally, Webex now utilizes Slido for their polling feature.

iClicker Integration
Instructors and students will no longer need to use iClicker Sync because iClicker Cloud will integrate into your HuskyCT course.
iPad loan program for BYOD testing
For classes administering computer-based assessments in the classroom, the instructor can reserve iPads from ITS as back-up devices. The iPads can be checked out from ITS up to 48 hours before the test and returned within 48 hours after it. To reserve iPads: Loan of iPads to Instructors for Exams - Information Technology - UConn Knowledge Base
New software review process
Procurement has developed a new software and technology service review process to ensure the safety of FERPA-protected data.