About Us
The Center for Excellence in Teaching and Learning (CETL) Educational Technology (EdTech) department is a professional development unit dedicated to teaching instructors how to use technology to meet their pedagogical needs and to utilize technology for teaching innovation.
CETL's mission is to support and advance best practices in teaching and learning at the University of Connecticut. The staff of CETL work with individual faculty, teaching assistants, students, departments and the academic administration to create a culture which values teaching and learning, supports and rewards faculty for innovation in teaching, encourages respect for differences in learners and provides an environment where faculty, staff, and students work together to accomplish the learning objectives.
STAFF
---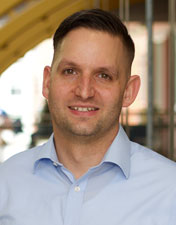 Daniel Facchinetti
Director - Educational Technologies
Dan oversees the operations of the Educational Technologies Office and leads support across the university on the use of HuskyCT, video conferencing, recording technologies, student response systems, and other educational technology platforms as part of teaching across all modalities. Dan also leads EdTech's involvement in the evaluation and implementation of new products and platforms that might benefit students and instructors.
860-486-5799
daniel.facchinetti@uconn.edu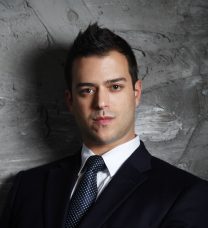 Jordan Vinikoor
Educational Technologies Support Staff
Jordan supports faculty in their use and adoption of a wide array of educational technologies, including HuskyCT, Webex, Kaltura, and VoiceThread. 
860-486-1760
jordan.vinikoor@uconn.edu